Description
Highlight
Contains the InCelligence Joint-Support Complex—a combination of glucosamine and Meriva®** Bioavailable Curcumin that helps to influence the signaling pathways that proactively support an optimal immune and inflammatory response*
Delivers vegetarian glucosamine HCI to help maintain healthy cartilage and joints*
Helps regulate normal cartilage formation*
Supports joint function and comfort with Meriva Bioavailable Curcumin—an innovative phytosome that is nearly 30 times more bioavailable than traditional curcumin preparations*
Procosa is unique because it combines the InCelligence Joint-Support Complex—made of vegetarian glucosamine and Meriva® Bioavailable Curcumin—with vitamin C. These ingredients provide benefits you can feel and see:
Broad support for joint health, function, and comfort*
Skin health, firmness, and hydration*
No matter the game plan you have for your life, maintaining an active, independent lifestyle is the way to win. Procosa can help you live without limits, so you can achieve your version of victory.*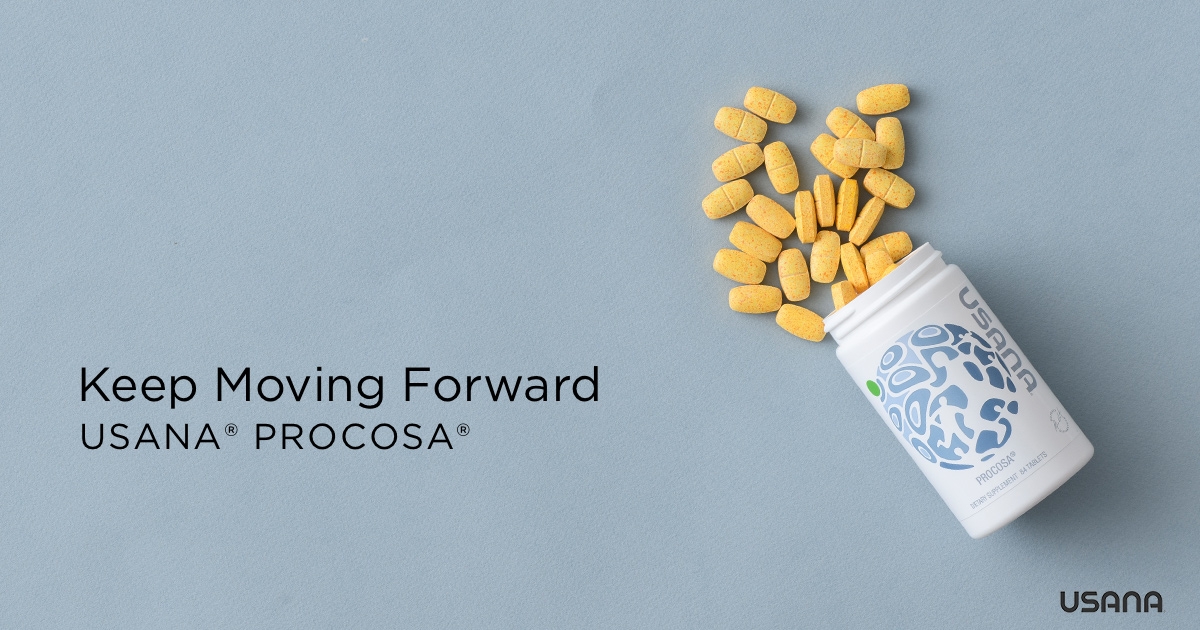 Procosa can help by providing essential building blocks for compounds needed to support stable, flexible, and strong joints.*
Vitamin C is critical to the production of collagen to support the strength and stability of your connective tissues.*
Manganese helps give collagen its strength. It also plays a role in the production of synovial fluid.*
Glucosamine encourages the production of collagen and hyaluronic acid to help lubricate and maintain the healthy function of your joints.*
Glucosamine is naturally formed by the body, but it can also come from a supplement. Three tablets of Procosa a day provides 1,500 mg of glucosamine hydrochloride (HCl). This will help ensure your body has a supply available when needed to produce the fluids that lubricate your joints. This becomes especially important as you age, because the levels of hydration in your joints will naturally decline.*
Research backs up the benefits of glucosamine supplementation. Many knee studies have shown joint health benefits associated with taking glucosamine. This includes demonstrating that joint space can be better maintained with supplementation.*
Most supplements provide a form of glucosamine derived from shellfish. USANA offers a vegetarian formula by using a high-quality glucosamine HCl instead. By blending the HCl form of glucosamine with potassium and magnesium sulfate, Procosa provides the same benefits of glucosamine sulfate without using animal-based ingredients.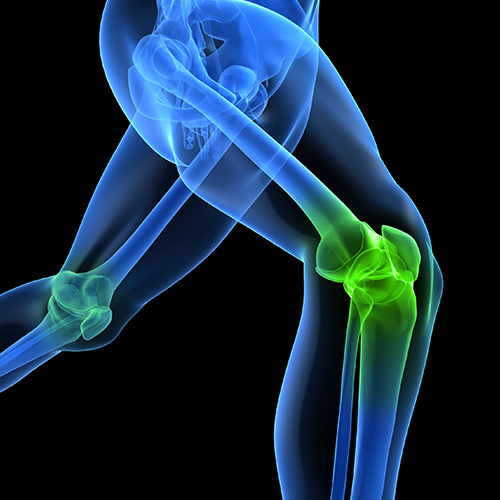 Procosa is not your typical joint supplement. Many deliver glucosamine with chondroitin sulfate. However, an observational study showed that using glucosamine along with Meriva® Bioavailable Curcumin Complex is more effective than the combination of glucosamine and chondroitin sulfate. This enhanced effectiveness is why you will find the two ingredients in Procosa's unique InCelligence Joint-Support Complex.
You've already read about the glucosamine in Procosa. But what is the Meriva Bioavailable Curcumin Complex?
Curcumin (Curcuma longa L.) is the yellow compound that comes from turmeric. It's well-known for its antioxidant properties. However, traditionally, you'd have to use a lot of this phytonutrient to get the benefits, because it's poorly absorbed. Meriva® is an innovative phytosome that combines the curcumin with a phospholipid (a type of fat from soy lecithin). This helps the curcumin pass through cell membranes more easily.*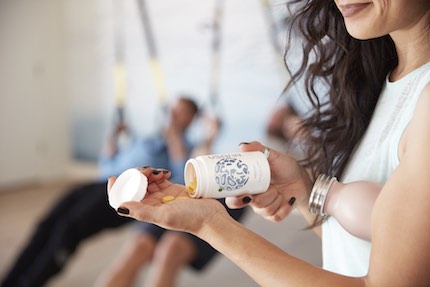 Curcumin and glucosamine aren't your average nutrients. They do more than nourish cells. They also can help turn on processes that your body naturally uses to support joint cells. These processes may have slowed down because of age or other lifestyle factors.*
The InCelligence Joint-Support Complex is designed to promote three important activities:
Cartilage cells (chondrocytes) maintain healthy function through a natural quality-control process called autophagy. This renews optimal joint-cell function to help preserve healthy articular cartilage and support healthy joint aging.*
Exercise can stimulate the immune system and result in temporary inflammation, which is part of the body's natural recovery mechanisms. Proactively promoting a healthy immune and inflammatory response after exercise helps restore normal structure and function to joints and tendons.*
Excessive oxidative stress can damage the structure of your joint cells and tissues; cartilage is especially vulnerable. Curcumin (along with the vitamin C in Procosa) provides antioxidant activity and encourages the production of your body's natural antioxidant enzymes, like glutathione, for powerful protection against oxidative damage.*
Frequently Asked Questions About Procosa
Will Glucosamine affect my blood sugar level?
Glucosamine, an active ingredient in Procosa, is chemically classified as an "amino sugar." This is not the same as the sugars glucose, sucrose, fructose, etc., which provide energy in the form of calories. Glucosamine contains no calories and will not generally affect blood glucose levels. Procosa is generally appropriate for those with diabetes. However, it is always advisable to check with a physician or pharmacist before starting any new diet or supplement regimen.
Reviews (0)
view all
back
What's in the box
USANA PROCOSA II - 84 Tablets / Bottle